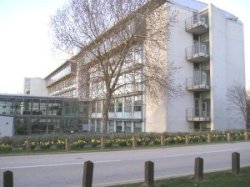 About this Event
Spaceflight analogs--simulated space missions in extreme terrestrial environments--cost only a tiny fraction as much as real space missions, but they can nevertheless provide challenging proving grounds for equipment, vehicles, and operational techniques that may someday be used in space. In this talk, NASA astronaut and planetary scientist Dr. Stan Love will describe spaceflight analog missions in the Arizona desert, underwater in a Canadian mountain lake, beneath the sea off the coast of Florida, among the craters and fumaroles of Kilauea Volcano in Hawaii, and on the polar icecap of Antarctica. These and other analogs have already helped to inform communication protocols, geological tools, vehicle designs, concepts for increased crew autonomy, and the integration of science and operations for future space exploration missions.
This is a public talk hosted by AstrobiologyOU, STFC, and the Astrobiology Society of Great Britain as part of "Introductory Astrobiology".
About the Speaker
Dr. Stanley G. Love was selected as a NASA astronaut in 1998. He has Master of Science and Doctorate of Philosophy degrees in Astronomy from the University of Washington in Seattle. In 2008, Dr. Love flew aboard STS-122 to deliver and install the European Space Agency's Columbus module to the station. While onboard, Dr. Love performed two spacewalks to prepare for the installation, add two science payloads, and carry a failed ISS gyroscope to the shuttle for return to Earth. He currently works as the Deputy Chief of the Astronaut Office's Rapid Prototyping Laboratory, developing cockpit displays and controls for Orion and forthcoming spacecraft.
If you have questions you would like to ask the speaker, please email: astrobiology@open.ac.uk