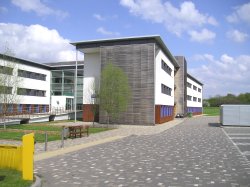 The forum will be co-organised by the Creating publics project and Enactments programme. The aims of this forum are to explore what is required to enact engagement in different contexts, and to reflect on what is at stake in these processes. Bringing together researchers, activists and practitioners with an interest in publics and public institutions, the forum will provide a space for conversations about:
Theoretical, technological and other infrastructures being developed to support the emergence and enactment of publics;
Projects that problematize, reimagine and rework social and power relations;
Forms of collaborative knowledge production that bring together diverse actors within/beyond the university.
Programme
11.00 Welcome and introductions: Jef Huysmans (CCIG Director), Nick Mahony & Hilde Stephansen (Creating Publics project)
11.15 Re-enacting the public university: Professor Rebecca Boden (University of Roehampton): Rethinking an "open university"', embedding the academy in a social economy; Dr Joel Lazarus (People's Political Economy and University College, Oxford): An analysis of the recent flourishing of critical education initiatives in the UK: critical education at the heart of social transformation
13.30 Co-production and the making of public knowledge: Dr Morag McDermont (University of Bristol): Productive Margins? Problematics of academics and community organisations co-producing research; Dr Aristea Fotopoulou & Dr Kate O'Riordan (University of Sussex): Sustaining networked knowledge: expertise, feminist media production, art and activism; Dr Nick Mahony & Dr Hilde Stephansen (Open University): Making participation public: building agendas and sites for collective action
15.15 Tea/coffee and collective reflections on the day
Select from replays below: