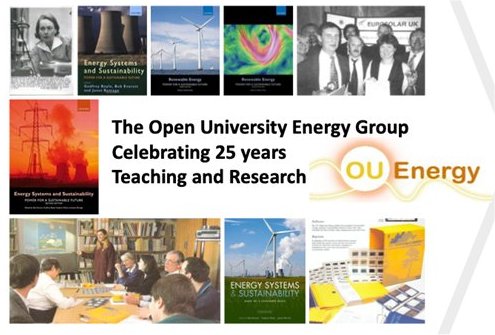 13:00 Welcome and any housekeeping re session being recorded – Nick Braithwaite.
13:10 Outline of the Energy curriculum provision in Berrill theatre – Stephen Peake and William Nuttall.
13.20 Part 1 Bob's reflections on Energy at the OU and/or entertaining talk on the calculator. Bob Everett.
14.00 Panel of guests to answer some Energy questions / conundrums.
14.40 Break
15.00 Future Energy teaching at the OU
15.50 End of day summary and celebration of Bob Everett energy contribution- Gareth Neighbour - Head of E&I School, STEM. Wrap up of the afternoon and invitation to afternoon tea. SP/WN
16.00 Afternoon tea/Picnic in the Berrill café within the Berrill theatre building to network with colleagues.
Select from Replays below: