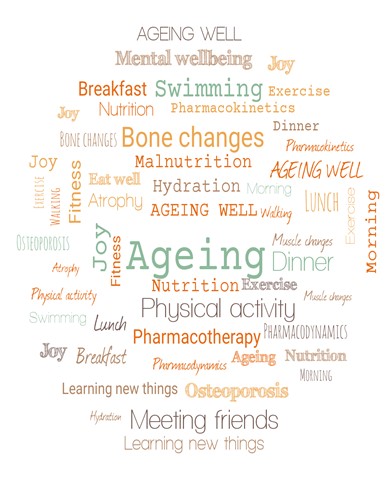 After introducing the Ageing Well Public Talk series by Jitka, we will explore why is it important to tackle ageism and how we might need to go about that. We will also discuss some most common age-related conditions such as osteoporosis and frailty and explore with Catherine menopause, andropause and how hormonal changes associate with ageing may affect us. We will also look at the changing attitudes to what people want from this stage of life/retirement and share a brief overview of the next talks.
Dr Jitka Vseteckova- Senior Lecturer Health and Social Care, Faculty of Wellbeing, Education & Language Studies, The Open University. Jitka has longstanding interest and passion in researching ageing and engaging with public.
Dr Catherine Pestano -Visiting Fellow and Associate Lecturer at Faculty of Wellbeing, Education & Language Studies, The Open University. Catherine is a social worker, community musician and menopause warrior/activist. Catherine is working on a book gathering diversity informed menopause musings.
Lyndsey Simpson - Founder and CEO, 55/Redefined Group. A serial entrepreneur on a mission to combat ageism Globally and add 10 productive years to life. Lyndsey is listed in the 'UK's 50 Most Inspirational Female Entrepreneurs' and 'Top 35 Business Women' in both Management Today magazine and The Sunday Times. She exited her position in The Curve Group, a Recruitment Process & HR Outsourcing Company, in March 2020 after 13 years and taking the business to £24m turnover. After graduating from Kings College London, her early career was in Barclays where she spent 8 years undertaking Global strategic and M&A leadership positions.