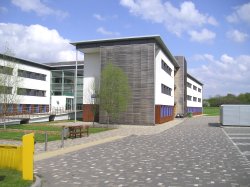 Regrettably this event has had to be postponed due to ill health
2nd Creating Publics keynote lecture events with Professor Rachel Pain from The University of Durham
14:00 - 16:00 Michael Young Building, Rooms 1 & 2
Rachel Pain is Professor in the Department of Geography at the University of Durham and co-directs the Centre for Social Justice and Community Action. Her research engages with topics including the theory and practice of participation, action research and the contemporary impact agenda. She will present the following:
Impacting publics: striking a blow or walking together?
The University is just one site where the idea of public good is under threat from marketisation and shallow audit rather than deep accountability. My starting point is alignment between Universities and a range of wider publics and organisations in the context of recession and austerity. Reflecting on different responses to the impact agenda, I suggest that the particular form of impact being measured is reproducing longer-standing power/knowledge hierarchies. I consider some alternative framings and practices of impact (with) publics.
To register to attend in person, please email socsci-ccig-events@open.ac.uk
For further information about this lecture series, contact Nick Mahony (n.mahony@open.ac.uk) or see the Creating Publics blog (http://creatingpublics.wordpress.com/).
Programme:
14:00 Welcome and introduction: Jef Huysmans and Nick Mahony (CCIG)
14:10 Keynote lecture: Professor Rachel Pain (University of Durham)
15:00 Responses by Clive Barnett and Helen Arfvidsson (CCIG)
15:30 Q & A and collective discussion