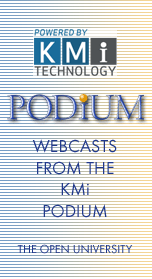 This event took place on 5th December 2006 at 1:00pm (13:00 GMT)
Knowledge Media Institute, Berrill Building, The Open University, Milton Keynes, United Kingdom, MK7 6AA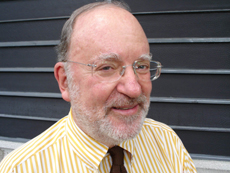 Although all formal education is predicated on the idea that its objective is to prepare people for the future, it in fact does very little of the sort, spending most of its efforts teaching about the past. To many, especially educators, the future seems to be something unfathomable, immeasurable and, hence, a waste of time. But there already exists a field of investigation called "studies of the future," with considerable scholarly literature and distinct methods. The paradigm of this field, still in development, the general tendencies and approaches which prevail in it, distinguishing "pop futurology" from serious work, the tools used, the dominant themes, especially the "socially relevant ones," and H.G. Wells's proposal for "colleges to study the future," will all be touched on in this presentation. In addition, given the familiarity of the speaker with the field of distance education in Brazil, an overview of some open educational resources initiatives in the country will be discussed.

Fredric M. Litto
Born: New York City, 1939. Higher Education: B.A. (Radio & Television), University of California, Los Angeles, 1960; Ph.D. (Theatre History), Indiana University, Bloomington, 1969; Livre-Docente (Communication in Science), University of São Paulo, Brazil, 1977.

Recently retired after thirty-six years as professor of communications at the University of São Paulo (USP), Brazil's largest public institution for research and tertiary learning. Founded and directed at USP from 1989 to 2006 the "School of the Future" [ www.futuro.usp.br ], a self-sustaining laboratory consisting of some 70 researchers/producers of digital learning materials, clustering principally in the areas of (1) school-based virtual learning communities; (2) digital open-content multimedia repositories of humanistic material for learners in Portuguese, and learning objects in science education; (3) telecenters [training, content provision and research on their operations and public]; (4) IT surveys [Campus Computing Report Brasil 2004 and 2005]. Over two million young and adult learners regularly use the laboratory's materials. Also in a third term as president of the Brazilian Association for Distance Education (ABED), a learned society of 2,600 DE professionals which in September 2006 hosted the 22nd ICDE World Conference of Distance Education in Rio de Janeiro [www.abed.org.br]. In the second semester of 2006 he is the "Rio Branco Scholar" in Education & Technology in the Institute for Education of the University of London, a post-doctoral award established by the Governments of Brazil and the United Kingdom, and during which he will be researching the issues involved in OER-Open Educational Resources in developing countries. In the first semester of 2007 he will be giving a post-graduate course on "Memes and Communications and Arts" at the University of São Paulo.

This seminar is been hosted by KMi for the OpenLearn project.
The webcast was open to 100 users
---

Click below to play the event (58 minutes)
---