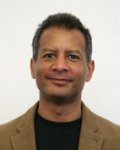 Blockchains are best known as the technological underpinning for the Bitcoin cryptocurrency highlighted for its potential to revolutionise the financial world. For example, a World Economic Forum survey in 2015 found that those polled believe that there will be a tipping point for the government use of blockchain by 2023 and Santander have predicted savings of up to $20 billion by 2022.

The reach of blockchain technology, however, will go far beyond the financial sector, with pilots and deployed systems already emerging in a wide variety of sectors including: logistics, luxury goods, the Internet of Things, energy, music, education, land registry, social networks, human resources and insurance.

In this webinar I will first cover the basic principles and components underlying blockchains, including the use of cryptographic signatures, consensus mechanisms and smart contracts and then explore the current and future potential for this technology to impact and shape the Next Generation Internet.
Q&A : Please email any questions to feedback@hub4ngi.eu either before or during the event and John Domingue will look to answer as many as possible during the live event.
REGISTRATION
Please register for the webinar at: https://blockchains-webinar.eventbrite.co.uk.
You will receive the webcast-link in the confirmation email.
ABOUT THE SPEAKER
Prof. John Domingue is the Director of the Knowledge Media Institute at The Open University and the President of STI International, a semantics focused networking organisation. He has published over 250 refereed articles in the areas of semantics, the Web and elearning. His current work is focused on how blockchains, the technology underpinning crypto-currencies like Bitcoin can enhance educational value eco systems (see http://blockchain.open.ac.uk/) and its relationship to Linked Data.
He currently serves as: the OU representative to W3C; the Chair of the Steering Committee for the ESWC Conference Series and the Project Coordinator for the European funded European Data Science Academy. From 2008-2012 he served as a member of the Future Internet Assembly Steering Committee which helped coordinate the activities of over 150 EU projects with a combined budget of over 500M Euros. Prof. Domingue is currently the OU Principle Investigator for four European projects covering learning, data science and the next generation internet. He is a founder and Director of the ESWC Summer School and serves on the editorial board for the Applied Ontology Journal.
More details of his work can be found at: http://kmi.open.ac.uk/people/domingue
Twitter: @johndmk