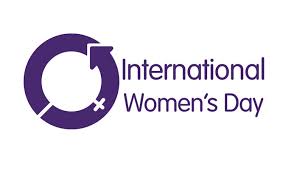 13:45 to 15:30 The Women@OU network is organising an event to celebrate International Women's Day (IWD) on Monday 8 March. The event will consider what we can do to achieve gender equity, celebrate leading women at the University and explore gender equality projects and initiatives, including the Athena SWAN charter work, which is carried out at institutional level by the University's Self-Assessment team and the EDI team, as well as by Schools for departmental submissions.
Speakers include:
Professor Marcia Wilson, Dean for Equality, Diversity and Inclusion at the OU
Professor Clem Herman, Chair of the Gender Equality Steering Group & Athena SWAN institutional Self-Assessment Team
Ruth Spellman, OU Council member.
We will also play a recorded speech from Martha Lane Fox, the University's Chancellor.
Visit our Eventbrite page for more details and to register.
The network has also planned a range of other International Women's Day events, including a quiz night at 7:00pm on Monday 8 March. There will be six rounds covering everything from famous females to women in literature, history, TV and film.
For all the details and to register for this event please use this link. The winner will receive a £20 book voucher, so there is much to play for.
Women@OU is an inclusive staff network that was launched to help promote gender equality while raising the profile of women at the University. The group is led by Josie Fraser, Deputy Vice-Chancellor of the OU.
We'll be keeping you posted on network activities and other resources and events across the OU for International Women's Day in the run-up to the date.
For further information please contact OU-women@open.ac.uk.c.uk.