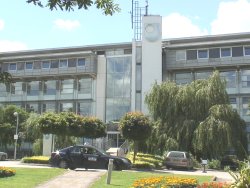 We are delighted to announce that OpenMinds: Talks from The Open University will launch in January 2015 to showcase the University's thought leadership in learning and teaching and the application of research to policy and practice across the UK.
The OpenMinds Talks will bring cutting-edge research and developments to both physical events in the OU's Berrill Lecture and through live video streaming, providing a platform for those who watch or attend to engage with leading academics and respected figures within specific research fields.
The first talk in the series is entitled: The Future of Technology in Education: What needs to change in 2015? For nearly 45 years, The Open University has championed the application of technology in education. Now, four professors will explore what needs to change in 2015 to remain at the forefront of learning:
Programme:
18:30 Introduction - Professor Tim Blackman - PVC Research Scholarship & Quality
18.34 Professor Peter Scott - Director of The Open University's Knowledge Media Institute (KMi)
18.44 Professor Eileen Scanlon - Associate Director (Research & Innovation) of The Open University's Institute of Educational Technology (IET)
18:54 Professor Mike Sharples - Chair in Educational Technology, The Open University's Institute of Educational Technology
19:04 Professor Sian Bayne - Professor of Digital Education at the University of Edinburgh
19:14 Q&A session
19.30 Drinks Reception.
For more information and to access a range of additional learning materials, visit OpenLearn (Hyperlink - http://www.open.edu/openlearn/whats-on/events/the-future-technology-education-what-needs-change-2015)
If you are able to attend, please respond to Carol Ruditis, Events Co-ordinator, at OpenMinds-Talks@open.ac.uk. We look forward to seeing you there.