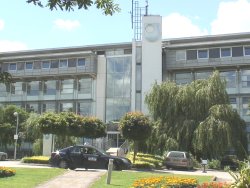 Since its establishment in 1984, DPP has elaborated a broad perspective on international development in our teaching and research activities, linking these with policy and practice. We focus on:
Links between global historical processes and development interventions
Research that aims to shape policy and practice
Teaching that empowers students to engage with the contemporary challenges of development
Today we will celebrate our 30th anniversary with a special event. Everyone is invited to attend. Save the date!
Timetable
10.30 Registration & coffee
11.00 Brief introduction to the day
11.15 DPP's Origins
Why was DPP created? Why 'Development Policy and Practice'?
12.30 lunch
13.30 DPP's Legacy
What legacy from DPP activities has continuing importance and relevance?
15.00 DPP's Engagement Activities
How has DPP engaged with various stakeholders and policy processes?
16:15 End
16:40 Professor Hazel Johnsons' inaugural lecture 'Engaging with International Development'. To view Hazel Johnsons' Inaugural lecture click on the following link - Inaugural lecture
Select from replays below.