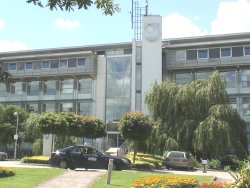 9:00- Welcome and Intro Chair: Alan Bassindale.
9:15- Keynote Speaker: Steve Vosloo, Programme Specialist in Mobile Learning at UNESCO. "The Power of Mobile to Educate, Support and Engage: Examples from Around the World".
10:05- Keynote Speaker: Ellyssa Kroski,Manager of Information Systems, New York Law Institute. "Libraries to Go: Mobile Tech in Libraries".
10.55– Comfort break.
11:20- Plenary session 2: Chair: Nicky Whitsed
11:25- Invited Speaker: Bob Gann, Head of Strategy and Engagement, NHS Choices, UK Department of Health. "Widening access & stimulating innovation: opening up NHS information for creative mobile applications".
11.55- Invited Speaker: Lee Stott, UK Academic Evangelist, Microsoft UK. "The future of mobile".
12:25– Lunch.