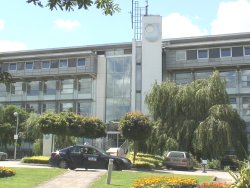 How we know social life depends on established theories and methods as well as on new ideas, creativity and imagination. Sociological research also involves processes of methodological unknowing - making the familiar strange, and the strange familiar. At a time when conventional methods of sociological enquiry are being thrown into question, for example by the advent of massive, automated digital data sets that appear to transcend the limitations of 'humanly generated' data, we offer a robust defence of experimental, mixed methods for knowing the social. We trace our often unorthodox methodological journeys from the 1980s onwards, bringing to the fore the vital significance of creative collaborations which lie at the heart of publicly engaged social research. We argue that issues of methods are not only essential to how we know the social but are also central to securing greater levels of trust, transparency and authority in public life and to sociological research that makes a difference beyond the academy.
Marie Gillespie is Professor of Sociology at The Open University and Co-Director of the Centre for Research on Socio-Cultural Change. She researches diasporic and national cultures comparatively and historically.
Elizabeth Silva works in the fields of sociology of culture, technology and everyday life. Social divisions, in particular those concerning gender, and cross-national comparisons have been central to her work in these fields.
Kath Woodward is Professor of Sociology and Head of Department at the Open University. She works on feminist materialist critiques especially in the field of sport and on cross-generational feminist dialogues between mother and daughter.